About Duarka
We, as humans, are fuelled by food. Across the world, food culture varies widely, but some of the most important food stuffs that we eat on a daily basis come from faraway lands and undergo expensive transport from place to place.
India is one of the largest producers of food in the world, which makes the country the ideal place from which to export our goods. At DuarkaFoods, we aim to make this process cheaper and faster, without sacrificing any quality. For us, business began in the year 2000.
From there we started to continuously grow and make our mark on the agro-export industry. Then, in 2017, we registered as a company and are beginning to grow even further as we incorporate more products and services into our overall business model. Keep reading to find out more about the people that are involved in this great company, and how you make good use of our services too.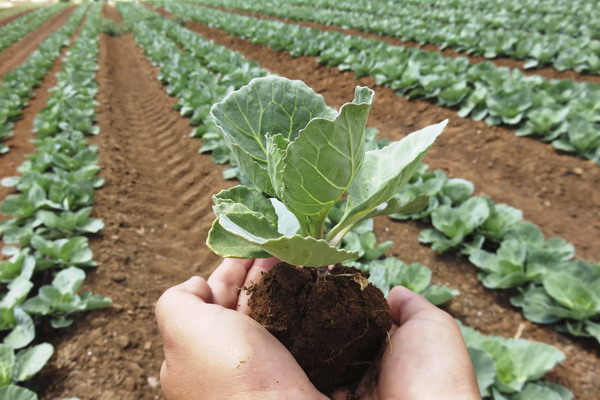 The Team
Our small team of 20 members of staff acts like our company's own tight-knit community. We all work together in close vicinity and so everyone feels like they are part of the same extended family. This family structure is what sets us apart from the other agro-export companies, as we put weight and importance on being able to work effectively as a team and make sure that between every step of the process exists a smooth transition. When everybody in the team knows each other and knows how to work well with eachother, it becomes very easy for problems to be resolved and great things to be achieved!
Our team are all passionate about the agricultural industry and every single member has experience within it. We all understand the demand for products like ours and we are all driven towards being the best that we can be. We are all ambitious about our goals, and we all want to bring our business to as many customers as we possibly can. This motivation is what sets our team apart from our competitors, and the dedication we all share goes a long way to maintaining our excellent service.
Our Values
As a company, we have several core values shared by every single member of the team. These values are the pillars of business philosophy that we live by and we do all of our business in accordance with them. The first of these core values is you, the customer. Without you we wouldn't be here, doing what we do! We value your time and we value your money.
Both of these we know are of extreme importance to you, and we want to minimise our impact on each of them. We aim to provide you with the quickest and cheapest experience without losing any quality of service. This quality of service is another of our key principles; we want to provide the best service that we possibly can every single time, with no exceptions.
This means being rigorous with our testing and checking, while also making sure that we do not sacrifice any of the important things that make our products and services excellent. Transparency is important to us, and we know that it is important to you as well. We value the trust that we build and maintain with each of our customers, and it is this trust that creates long-lasting business relationships. We will always be truthful and open about each service that we provide, and we do not include any hidden fees that catch you out at the last moment. We want to be able to trust our customers, and we want our customers to be able to trust us. Lastly, we value your opinion. We regularly contact our customers about their experience, as we can find this very useful in order to locate areas of the business that we are doing right, as well as finding the areas that may require some improvement. We want to work
Our Mission
We have completed vast amounts of research regarding the agro-export industry, and we know what it takes to make a mark on it. We have made it our mission to grow our company and its reach as far and wide as possible, in order to provide a cheap, excellent service to as many people around the world as possible. We want to cater to every type of requirement, be it that of a small family-owned business or a multinational enterprise, we want to provide you with everything you need. Our mission is ambitious, but we know that in order to grow as a company we need to be motivated and adventurous in all of our endeavours. We want to bring an affordable agro-export service to everyone.
Our Products
We aim to provide as wide a range of agro products as we possibly can. That is why we have a dedicated group of staff that are devoted to researching the best and most reliable sources for each of our products on our website, as well as researching the new potential products that we can bring to the market. We stock everything from rice and seeds, to spices and fertilizer. All of our products are regularly tested for quality to ensure that we are only ever supplying the very best to our customers. We have a full list of all of our products on the Our Products page here on the website, but you can always get in touch with us by phone or email. Visit the Contact Us page for more information on how to do this.
Our Process
We employ an intelligent and practical approach to create a streamlined process for our business. Each member of staff is always up to date with the way our company is running, and the family-like team structure makes the implementation of new products, services or protocols very easy. We focus on practicality to ensure that all of our operations are interlinked and always running smoothly. From the sourcing of our products, through warehousing all the way to delivery, we are constantly checking our processes to maintain efficiency and reliability. By bringing the cost of our operations down, we also drive down the cost for you, the customer.
We want to work together with every single one of our customers to create the number 1 agro-export business in not only India, but the best in the world. Our ambitious goals are what drive us to be better every day, and we never tire of putting in maximum effort to all of our operations. We are here to provide you with your agricultural solutions, no matter what they may be or where you are based. Choose DuarkaFoods for your next purchase and you will not be disappointed.